Garbage Disposal Service in Fredericksburg, Spotsylvania, Culpeper and Surrounding Areas
When your current garbage disposal unit has ground to a halt, or you want to add new found convenience to your sink, consider getting a new garbage disposal installed. A garbage disposal can make taking care of hand washing your dishes even easier, by speeding up the process of disposing foods that may otherwise stink up your trashcan or even attract animals when placed outside. Having a garbage disposal installation performed can help add a new level of functionality and convenience to your existing sink. When you are looking for garbage disposal installation you do not want to have to take care of this difficult process yourself. Make sure your DIY installations don't go wrong, leaving your kitchen and sink damaged. Call the pros instead.
For all of your garbage installation and general plumbing needs,
give us a call (540) 972-9952
Fredericksburg, Spotsylvania, Culpeper and Surrounding Area's Garbage Disposal Repair Company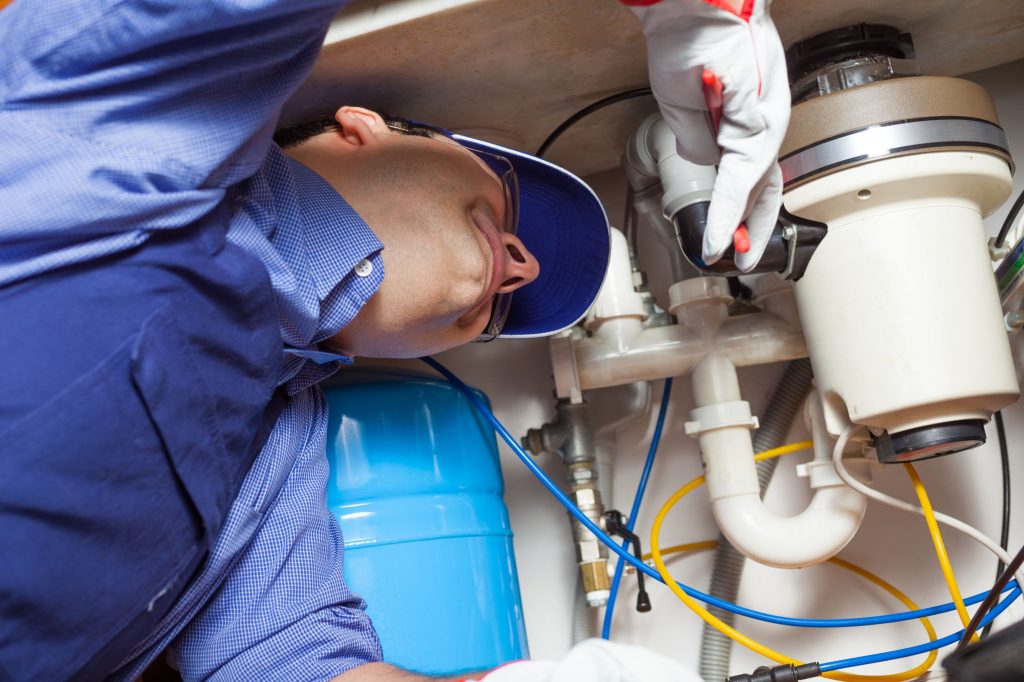 Our experienced plumbers at Robinson Plumbing have performed numerous garbage disposal installations for the Fredericksburg, Spotsylvania, Culpeper and surrounding areas and can be trusted to do the job right with little delay. If you're unsure what garbage disposal unit will best suit your kitchen needs, our friendly staff is happy to help you select the one that is perfect for your home. Once you have chosen a garbage disposal we will take care of the entire installation process so you don't have to dirty your hands, or worry about pesky leaks that might emerge from a poorly conducted installation. You want the help of a contractor you can trust, and to get that service you don't have to look anywhere else but the expert plumbing contractors at Robinson.
Trustworthy service, unparalleled professionalism (540) 972-9952
Garbage Disposal Repairs and Installation You Can Trust
Installing a new garbage disposal unit can be tricky, and our contractors have the experience needed to get the job done right. Robinson Plumbing has been serving the Fredericksburg, Spotsylvania and Culpeper area for over 25 years, and in that time has built a reputation for being the best. When you want top service from a plumber, you only need to look to Robinson Plumbing for any and all of your garbage installation and general plumbing needs. Give our knowledgable staff a call today!
SAME DAY SERVICES AND EMERGENCY SERVICES AVAILABLE